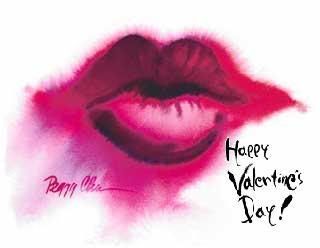 I catch up with Inge at
Park School
just before the bell. I catch sight of her unruly hair amid a cluster of mums and march right up to her pointing my mobile in her face.
What, with the traffic noise from the school run and the bell screaming just at this point, Inge misses what I say. Mistakenly, she takes my phone, puts it to her ear, hidden under a jungle of curls, and says "
Hi!
"
"It's a bloody text, Inge!" I roll my eyes, but in so doing, calms the tension and my annoyance disappears somewhat.
"Huh. What?"
"Read the bloody text, Inge."
Guess whoz on th scene!!! ... Mo rocco!!! Buy a hat?
"Oh!"
"You sent that text to your address book, didn't you Inge? Inge, I'm in your address book." I roll my eyes again - funnily enough, there is a calming effect once more. Mental note.
"Well I think you should just marry Mo, Shaz ... I'm excited for you."
"He lives in America."
"Even better."
Another roll of my eyes.
"I would come visit you in Springfield, Missouri, Shaz ... Mo Rocco's a millionaire. He's friends with Brad Pitt."
"Doug Pitt."
"Near enough."
"Don't you think ... MO'S A LITTLE WEIRD," I shout over the babble of primary school children making a bee line for respective parents.
"Of course he's weird ... HE'S A MAN."
Now
everyone
knows, I have a date with Mo Rocco this Sunday night: Valentines night no less. Talk about pressure.